blog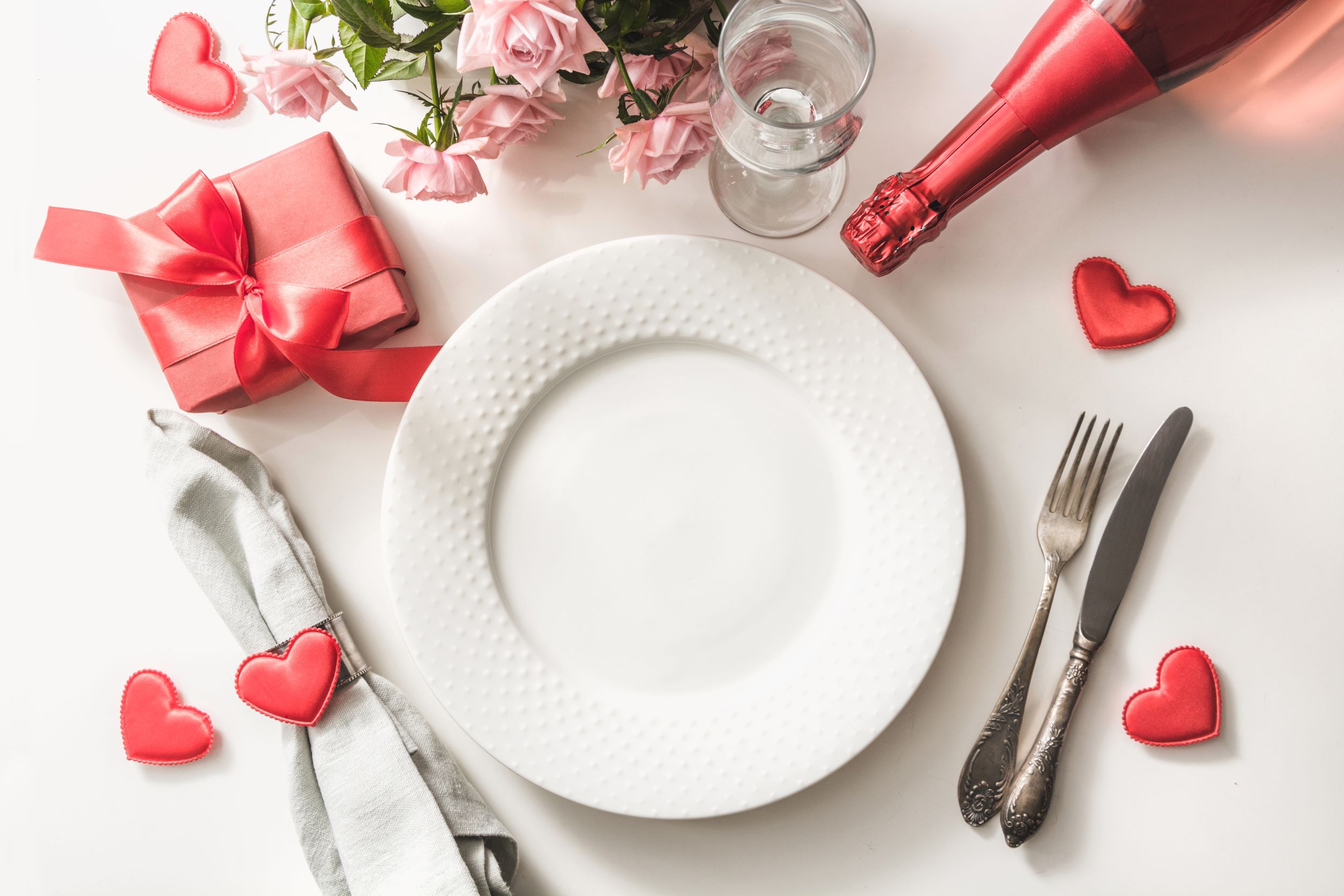 How Your Restaurant Can Profit From Valentine's Day (4 Tips)
People either love or hate Valentine's Day. There's not a lot of middle ground there. But if you're a restaurant owner, whether you personally like the holiday or not, it's essential to recognize that this is an excellent opportunity to rake in a substantial amount of money. Couples are willing to pay a pretty penny on February 14th to enjoy a delicious meal in a romantic atmosphere.
There are steps you can take to increase the traffic to your restaurant on this special day. Not only that, but there are ways you can encourage folks to spend more than they normally would. Keep reading for several tips on how to best prepare for this potentially very lucrative day.
Tip #1: Use Tech to Boost Reservations
Getting people to book tables in advance of the holiday will benefit you in multiple ways. Most importantly, it'll give you an idea of how many diners you can expect so you can order the right amount of inventory and make sure you have enough staff on hand to provide exceptional service. You'll also be better able to control the flow of your guests.
So how can you motivate people to make reservations in advance rather than just showing up unexpectedly? Make sure you have a mobile-friendly website with an easy-to-use reservation capability. Include a prominent and clear call to action, and add your reservation link to all your social media platforms too. Finally, consider using reservation software so you can anticipate how quickly tables will turn over and remind people via text of their upcoming reservations. This technology will also enable you to offer diners the option to personalize their experience (adding dietary restrictions and special requests).
Tip #2: Promote Special V-Day Discounts
Using both online and offline marketing techniques to promote your Valentine's Day offerings will draw more people to your restaurant. And if these diners have a good experience, they might become long-term customers who give you repeat business. Fortunately, there are several ways you can reach potential diners to advertise your V-Day deals. Here are some examples:
Announce your Valentine's Day deals and menu with a pop-up banner on your website
Send your email list a promotion that announces your V-Day offerings
Share social media posts to build excitement around your holiday menu and discounts
Mail out a postcard with a call to action and information about your special menu
In all of these cases, make it as simple as possible for interested folks to make a reservation.
Tip #3: Offer a Valentine's Day Menu
One of the easiest ways to entice couples to your restaurant on Valentine's Day is to advertise a holiday menu that sounds appetizing. Choose entrees that your chefs have perfected since you'll need to produce them at a high level on a wide scale. Moreover, pick dishes that are both popular and have a high profit margin so you maximize your profits while simultaneously pleasing your customers. Most diners will expect an appetizer, entree, and dessert if you're offering a prix fixe menu with a set price. But, of course, don't forget to give them the ability to purchase extras like bottles of wine and even flowers. Finally, increase check sizes even more by including wine pairings in your menu.
Providing a narrowed menu will also make things easier for your kitchen staff on a busy holiday. And remember that you can always use a free service like Canva to easily put together a visually attractive Valentine's Day menu.
Tip #4: Update Your Website and Socials
It almost goes without saying that it's a good idea to update both your website and all your social media platforms to reflect any holiday discounts or menus that you're planning to offer. This is a great way to inform your loyal patrons of what you have planned and to bring your restaurant to the attention of new customers. And, in all instances, include a fool-proof way for interested folks to reserve a table so you know to expect them on February 14th.
Couples love to go out to eat on Valentine's Day. Capitalize on this and you will profit handsomely, in addition to gaining some new loyal customers. Simply put together and promote a prix fixe holiday menu, make it easy for interested people to book reservations, keep your website and socials updated, and use both online and offline marketing methods to draw interest. Follow these four tips, and before you know it, it'll be Valentine's Day and all the tables at your restaurant will be filled with happy patrons enjoying the perfect romantic meal.