blog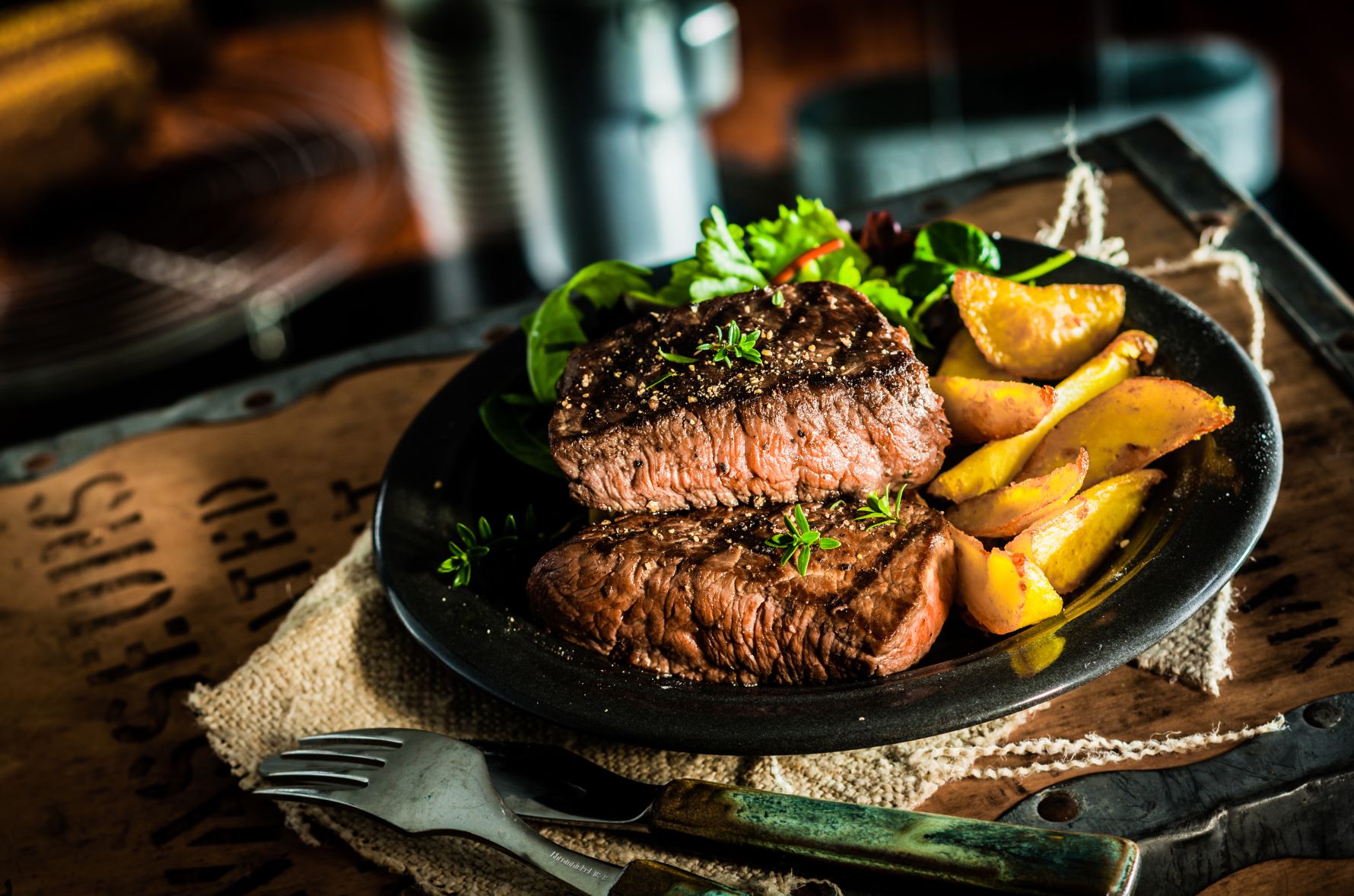 Good Vibes, Food and Beer: 5 Amazing Alaskan Pubs
Going out for a night on the town certainly doesn't have to include fancy cocktails or an expensive dinner. Sometimes we're all just in the mood for some good beer and tasty pub food. Plus, it's nice to keep the spending in check, especially during these high inflation days! Fortunately, if you live in Alaska or plan to visit, there are plenty of alehouses to choose from in the area. From classic dive bars to modern brewpubs, there's something for everyone. So gather up your friends and get ready for a night you won't forget!
Read on for five of our favorite Alaskan pubs (listed in no particular order).
49th State Brewing
Healy, Alaska
When you think of alehouses, you probably think of beer, right? (Duh!) Well, 49th State Brewing in Healy most definitely delivers in this department, serving up a "plentiful selection of cold, delicious brews" that patrons love and appreciate. Not only this, but if you visit, you'll enjoy drinking your ales in a "really neat venue" that has "amazing vibes," "interesting decor," and both indoor and outdoor seating. (Sometimes there's even live music!) The staff is known to be friendly, fast, and helpful.
Let's focus for a minute on the food, which is locally sourced, Alaskan-unique, and exceptional. Diner favorites include the crabby grilled cheese ("to die for!"), seafood chowder ("excellent"), Mt. Magnificent burger ("great"), yak burger, and Alaskan king salmon BLT ("so flavorful with candy bacon"). The list goes on and on. Trust us; you don't want to miss out on 49th State Brewing in Healy with its lively atmosphere, mouthwatering grub, and top-notch selection of wine, beer, and spirits.
Check out 49th State Brewing's menu in Healy, Alaska here.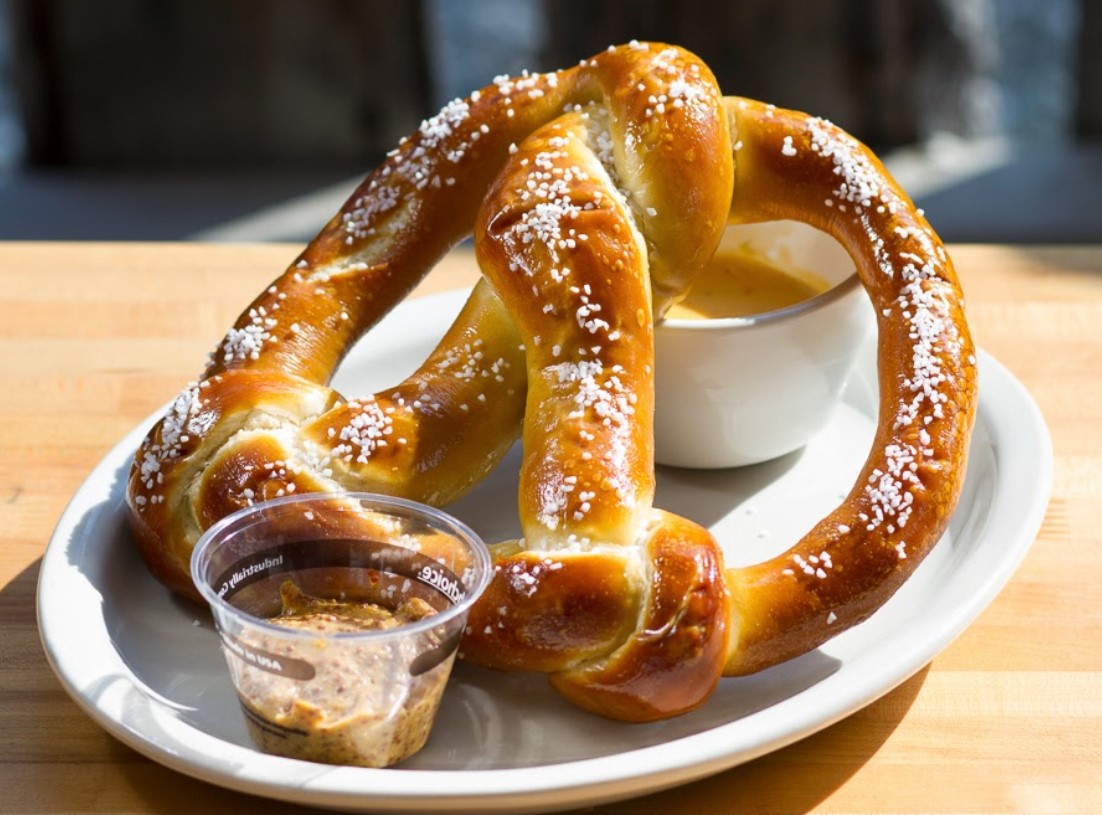 Bayview Restaurant
Sitka, Alaska
Bayview Restaurant in Sitka has quintessential pub fare on its menu: burgers, fish n' chips, chowders, cheesesteaks, cheese fries, and more. But let's not forget the beer! And the "friendliest waiters ever!" And the views! There are even bar games in the backroom (pool, shuffleboard, and so on.) If you're searching for a family-friendly pub with a great ambiance and even greater food, this is your place. So make some time soon to check out Bayview Restaurant ("one of the best places to eat in town"), and don't leave without trying the garlic buffalo wings – they are smoked and delicious!
View Bayview Restaurant's menu in Sitka, Alaska here.
Moose's Tooth Pub & Pizzeria
Anchorage, Alaska
Pubs are frequently known for their burgers and beer with an occasional bar pie thrown in. Well, Moose's Tooth Pub & Pizzeria in Anchorage places a much bigger emphasis on pizza than the average alehouse… and it pays off. Customers praise the quality of Moose's pizza ("cooked perfectly with a crispy crust and generous amount of toppings") and love that there are so many different types (from the Call of the Wild to Jake's Mistake to Santa's Little Helper… fun and creative names too!) Some say that the pizza is "outta this world" with a "crust that is flaky and crunchy at the same time." Even better, the atmosphere at Moose's is "energized and fun," the service is both "pleasant and efficient," and the beer flights, cheese bread, and desserts are decadent and yummy.
Just a warning that there can be a wait because this place is so good. We recommend either going at an off time (try Sundays at lunch) or expecting to wait with some cold drinks in hand. It's worth it, though! Moose's Tooth Pub & Pizzeria will impress you all around but most of all with its incredible pizza.
Find Moose's Tooth Pub & Pizzeria's menu in Anchorage, Alaska here.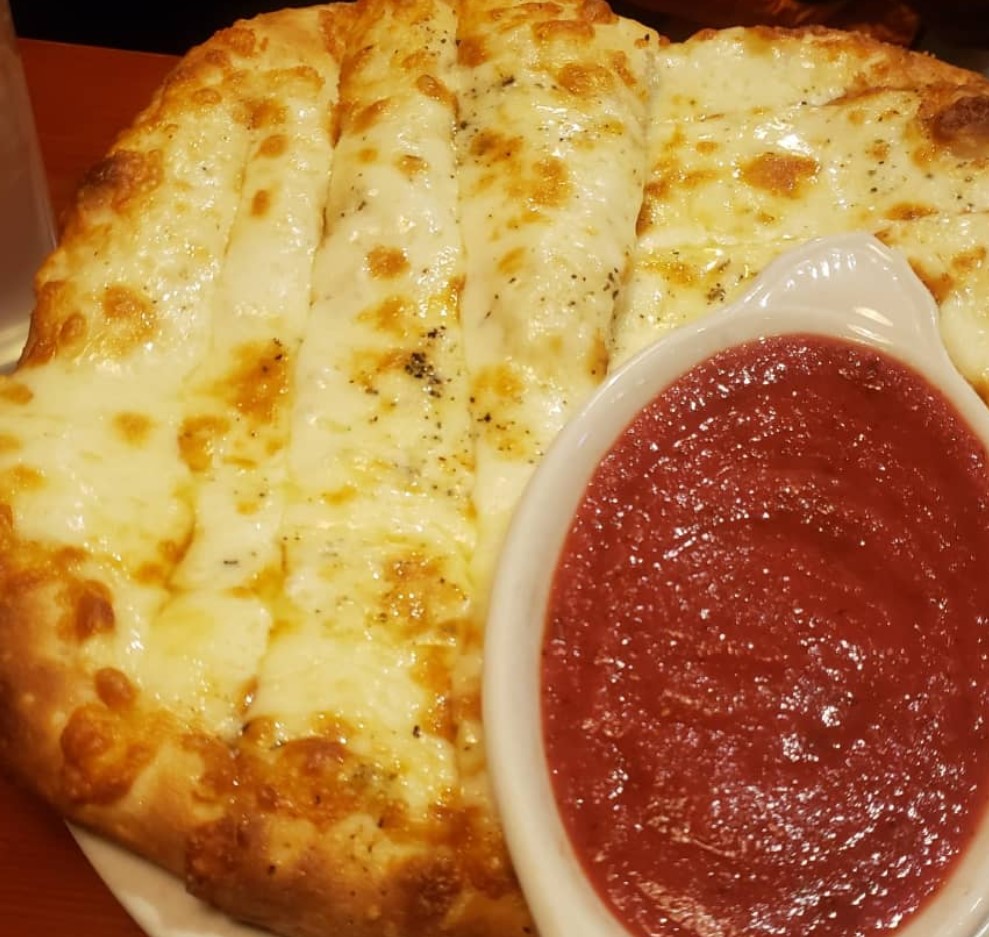 The Island Pub
Douglas, Alaska
Moose's Tooth Pub & Pizzeria above isn't the only Alaskan alehouse that serves hot, fresh pizza. So does The Island Pub in Douglas. "The best pizza in SE Alaska!" says one happy reviewer. "The combination of the toppings is absolutely perfect, and the crust is cooked to perfection!" says another. Sound good? We thought so! Combine the pub's incredible pizza offerings with its magnificent, mountainous dining room views, big selection of beers, friendly staff, and comfortable yet modern atmosphere, and you're bound to leave 100% satisfied. Beyond serving the "best specialty pizza ever," the pub also has an amazing salmon chowder with garlic bread for dipping on the menu that folks simply adore (one person describes it as "incredibly flavorful salmon, stock full of vegetables, not overwhelmed by cream, very satisfying.")
The Alaskans in the area consider The Island Pub their "local pizza pub," but tourists feel just at home there too. Make sure to visit the restaurant the next time you're on Douglas Island right across from downtown Juneau – you won't be disappointed!
Explore The Island Pub's menu in Douglas, Alaska here.
Hightower Pub
Girdwood, Alaska
If nothing else, you'll want to drop by Hightower Pub in Girdwood simply because of how "Alaskan" the restaurant appears on the outside – a quaint, red building set in front of picturesque snowcapped mountains. But, trust us, step inside and you'll be blown away by all this place has to offer. Awesome IPAs, superb coffee ("BEST COFFEE IN TOWN!"), food made with only the freshest ingredients, a "cozy" atmosphere, exceptional service – and all for a reasonable price! Let's not forget the large selection of beers and vegan options too. Locals and tourists alike love Hightower Pub and we think you will too!
Find Hightower Pub's menu in Girdwood, Alaska here.