blog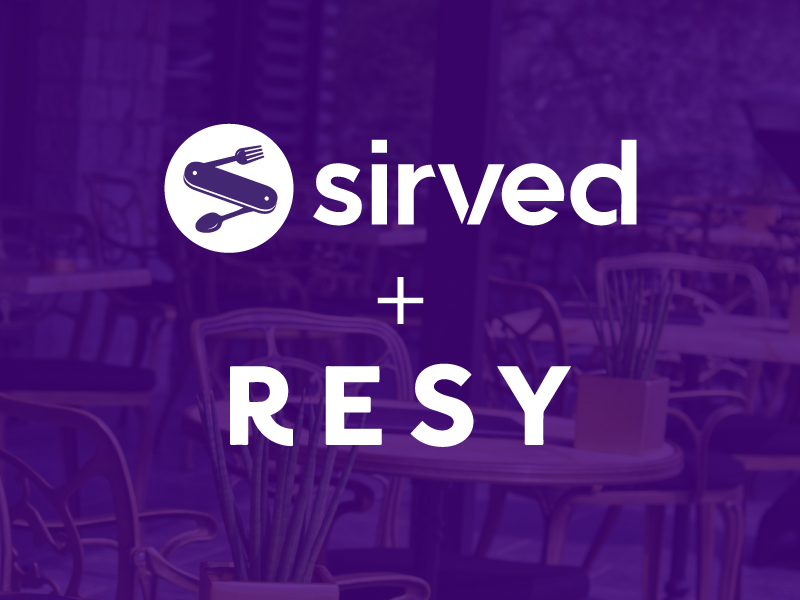 Holiday Hack! Book Your Table Right on the Sirved Site
The holiday season is upon us. For many, even while we enjoy it, this means added stress and worry. Will we manage to stick to our budget when we buy gifts? Which side of the family should we visit and when? Should we splurge on more decorations, and when will we find the time to put them all up? Fortunately, there's one thing you don't need to stress about this year: quickly and easily finding new restaurants to try and booking reservations at old favorites. Why? Because Sirved has everything you need all in one place from restaurant reviews and menus to directions and contact information. Plus, now you can even reserve a table through the website using Resy. Read on to learn more.
What is Resy? 
Founded in 2014, Resy is an online restaurant reservation company that works with over 4,000 restaurants in more than 200 major U.S. cities. Its app, similar to OpenTable, gives users the ability to book tables at restaurants in their area. The company has a partnership with American Express that allows cardholders to use their points to book tables through the app. Additionally, Resy offers a few features that set it apart from the popular OpenTable app. For example, it allows users to book tables within 10 minutes of their desired reservation time, unlike OpenTable which requires users to book at least 24 hours in advance.
Recognizing all the benefits that Resy offers its users, Sirved recently integrated the reservation app into its website. What does this mean for you exactly? That if you visit Sirved.com and find a restaurant of interest, now you can make a reservation right off that page without having to open up a different app or website. Naturally, this is a nice time saver and, in general, just simplifies the whole process for you.
How do I use Resy on the Sirved site?
Let's dive into the specifics for a moment. Say you're on the Sirved website because you want to take your family out for a nice meal during the hectic holiday season. You've discovered a new Italian place in the area and the reviews look great so you decide to give it a try. As you're looking at the restaurant's Sirved page, you notice a Reserve icon on the left-hand side of the page. You click on it which brings you to the Resy website where you choose your desired time, date, and number of guests. And just like that, you have a table booked for your family at the new Italian restaurant in town.
Here's what the Resy Reserve icon looks like (which you'll see on Sirved restaurant profile pages):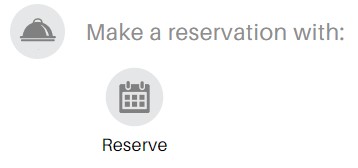 Sounds convenient, right? It is! And note that Sirved makes it easy to order delivery and takeout in a single step too. In the same section as the Resy Reserve option, you'll see icons like Order In-House Delivery, Seamless, Grubhub, DoorDash, Postmates, Uber Eats, and others (whichever services the restaurant currently partners with or offers). See below: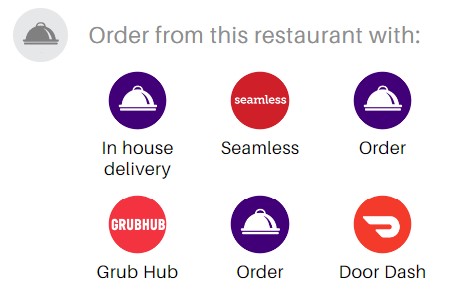 Some restaurants don't use Resy or any third-party delivery services. If this is the case with the restaurant you're looking up, no worries! On its Sirved profile page, you'll see the eatery's contact information and links to any social media pages it has through which you can make a reservation or contact the restaurant.
Takeaway: It's Simple to Book a Table on Sirved
When life is crazy and rushed as you prepare for the holidays, it's nice to know that there's something on your plate that won't cause you any stress. Not only that, but it's always great to save time, and Sirved will do just that by providing everything you need all in one place. Restaurant reviews? Check. Breakfast, brunch, lunch, dinner, and happy hour menus? Check. One-stop reservations? Check. Directions and contact information? Check. Hours of operation? Check. Social media and website links? Check. You can even find photos (when the restaurant has any to display), cuisine and dietary classifications like vegetarian and vegan, delivery and takeout options, and restaurant features like patios and non-contact delivery/takeout.
All the information you need is right at your fingertips which means you don't have to scour the internet (we're talking lots of different websites and social media pages) trying to figure out where you can go to get a relaxing and delicious meal during the holiday season. And then when you find the right restaurant, it'll only take a click or two to reserve a table right when you want it. Fast, easy, and convenient! So during this holiday season, visit Sirved whenever the mood strikes to go out to eat, and you'll have plenty of time left over to focus on all the other to-dos on your holiday list!