blog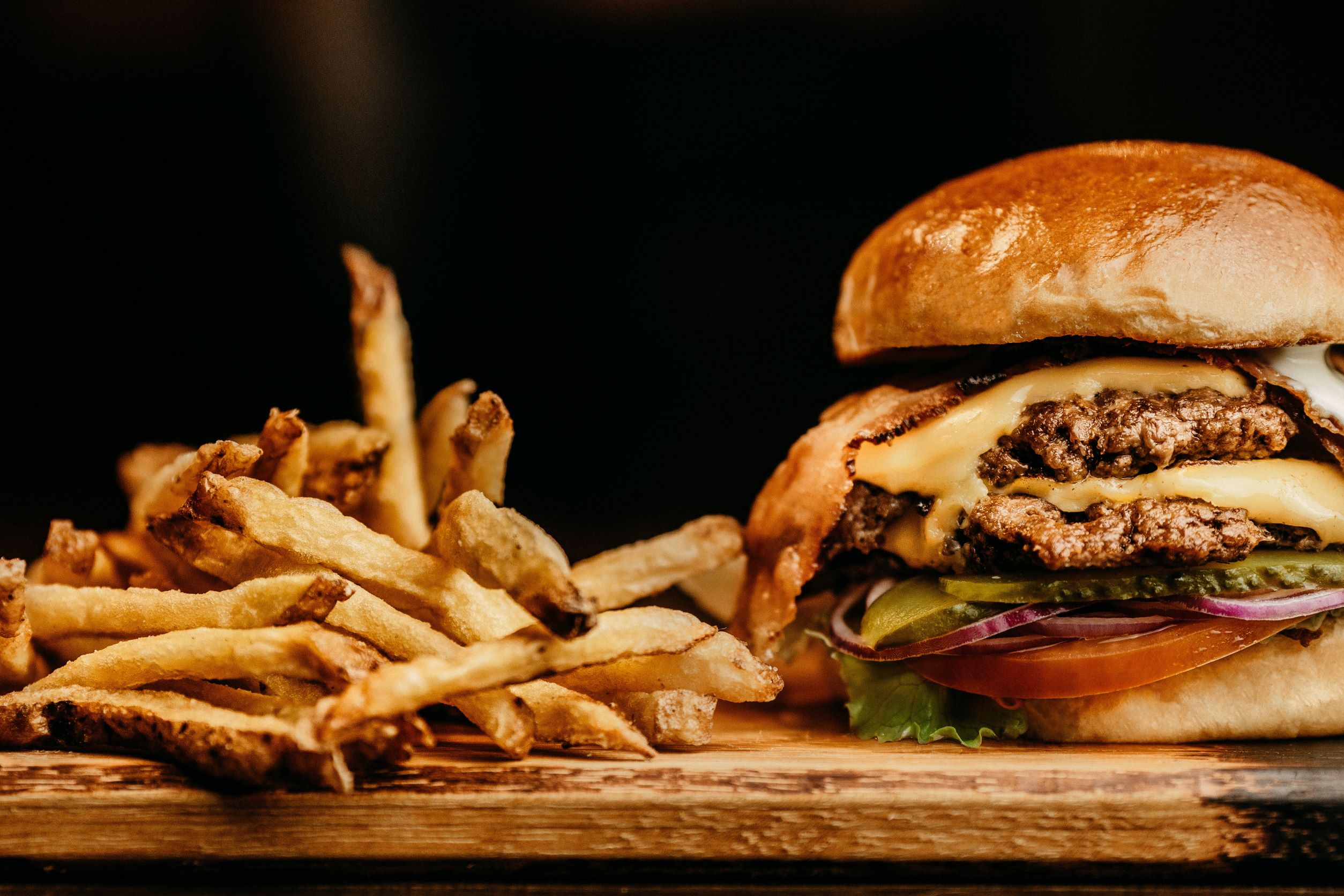 Score the Perfect Burger in Ontario: 5 Recommendations
Ontario is home to a large variety of restaurants. If you're a burger lover, you'll be happy to know that there are some amazing burger joints in the province. Here are five of our top recommendations for the best burgers in Ontario (not listed in any particular order). Enjoy!
Lobster Burger Bar
Toronto, Ontario
We'll start our list with an out-of-the-box burger, one that you probably wouldn't expect: a lobster burger. Yes! Lobster Burger Bar in Toronto serves all kinds of lobster, but perhaps most notable are its 'lobster meets beef burger' and 'lobster burger.' Who wouldn't love a burger made of lobster anyway??
A great place to visit whether you're on a date, out with friends, or enjoying time with your family (kids and dogs are welcome), Lobster Burger Bar provides a relaxed ambiance and consistently top-notch food. All-time favorite dishes include (get ready for a lot of lobster mentions!) the eatery's crispy shrimp and lobster rolls, lobster bisque (mmm, my personal favorite), lobster mac n' cheese, grilled lobster tail, popcorn shrimp, lobster tacos, and let's not forget the decadent peanut butter cheesecake for dessert.
The service is excellent, making you feel like royalty, and you'll no doubt appreciate the reasonable prices and generous portions too. You really can't beat Lobster Burger Bar – it's unique and a fun place to eat. Maybe I'll see you there (I can't stay away from lobster!)
Check out Lobster Burger Bar's menu in Toronto, Ontario here.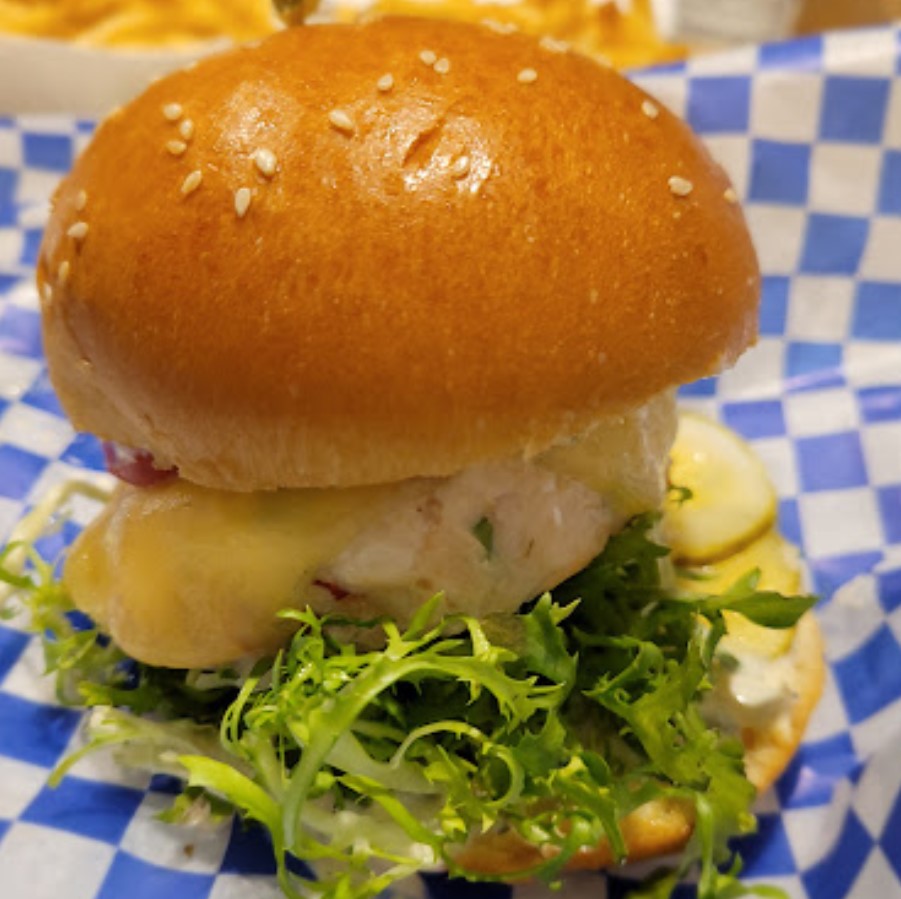 Bite Burger House
Ottawa, Ontario
Bite Burger House in Ottawa prides itself on only using fresh ingredients from local farmers and even grinds the beef used in its burgers daily. The chefs at the restaurant also like to try different things. For instance, pepper-encrusted burgers are on the menu – something loyal customers really enjoy. And just regular ketchup won't do. Bite Burger's ketchup is smokey flavored (mmm).
One of the "best burger places around," Bite Burger's patties are nice and thick. And if you're in the mood for something delicious to complement your burger, you're in luck. It's "crispy chicken nachos – puree heaveennn!!!" The pickle onions are "amazing!!" And don't forget the "flakiness and crispiness of the fish batter" (fish n' chips) or the deep fry ice cream.
If you like to eat outside, you're going to love this burger joint's outside patio which has a "funky, fun vibe," and the servers are knowledgeable, hardworking, and friendly. You really can't go wrong with Bite Burger House – it's truly exceptional.
Find Bite Burger House's menu in Ottawa, Ontario here.
Burger Legend
Mississauga, Ontario
"Fantastic homemade tasting burgers." That's right, and Burger Legend in Mississauga isn't a one-trick pony either. Diners also rave about its Nashville chicken sandwiches ("the buffalo sauce is off the hook"), hot dogs, Nashville chicken poutine, and loaded Cajun fries ("too good"). Numerous reviewers give effusive praise of this place, proclaiming their sincere love and devotion over and over again.
The joint's halal burgers are juicy, just the right amount of spicy, and "very, very good" whether you eat in or take out. The meat is "tasty," even "legendary," and the buns are soft. Customers say that the burgers look "gorgeous" and taste "awesome." Plus, prices are affordable, portions are large, and the service is "fantastic and fast," usually only taking 10 minutes or less to have your delicious burgers in hand. If you're prepared to make Burger Legend your go-to burger place, definitely go try it – you won't be disappointed.
View Burger Legend's menu in Mississauga, Ontario here.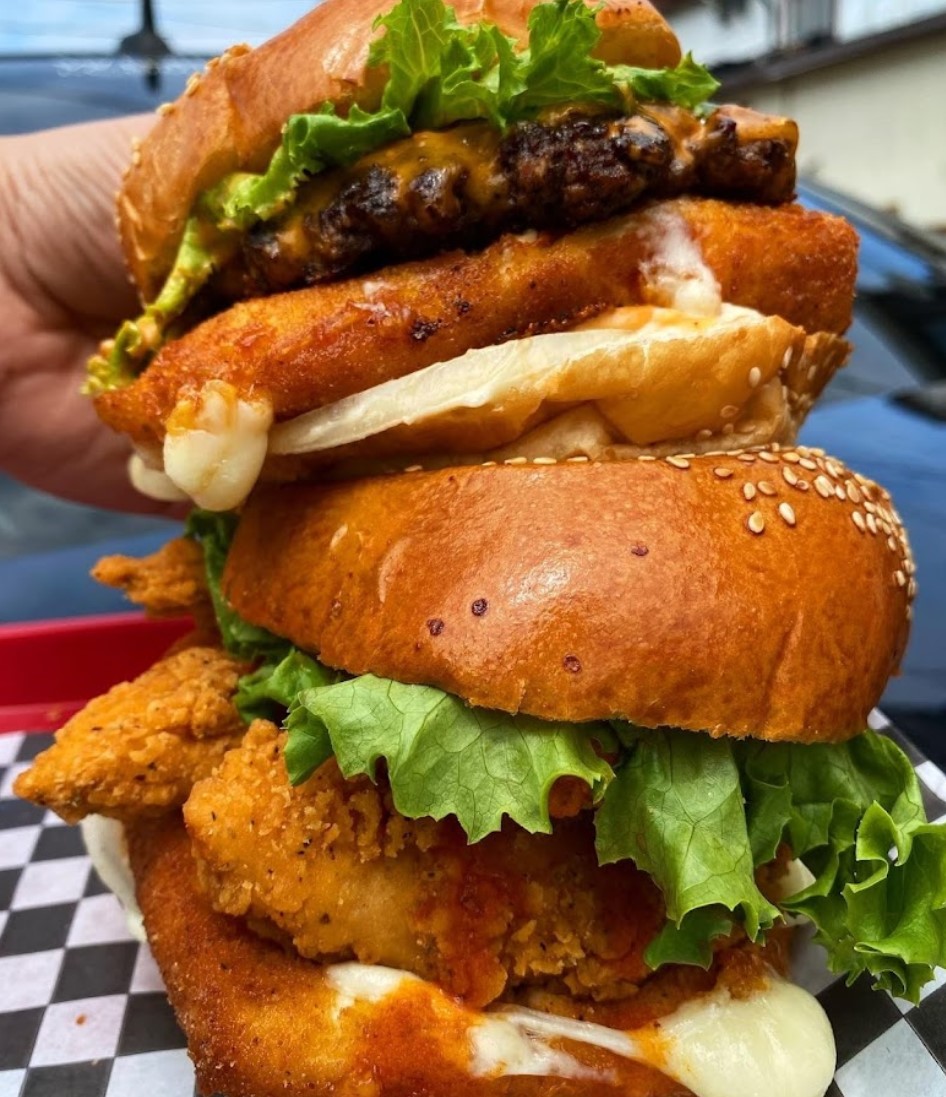 Gladiator Burger & Steak
Brampton, Ontario
Gladiator Burger & Steak in Brampton is a true gem and a 10 out of 10. "The steak sandwich was the best I ever had, period," proclaims one foodie who traveled to check the burger joint out after reading so many positive reviews about it. Another person seconds that opinion, says the steak sandwiches are "absolutely incredible." Meanwhile, the burger patties are huge ("so filling" and "so huge you might dislocate your jaw trying to fit them in your mouth") and very juicy. You get your food quickly, and the servers are known to be kind and patient. So if you're ready to test out how large, flavorful, hot, and mouthwatering the burgers and steak sandwiches are at Gladiator Burger & Steak (a million people say that they are), then get going – NOW!
Explore Gladiator Burger & Steak's menu in Brampton, Ontario here.
Pinks Burgers
Hamilton, Ontario
If you like to pair your burger (or gyro) with a nice, thick, cold milkshake, then Pinks Burgers is just your place. The milkshake flavor choices are the standard vanilla, chocolate, and strawberry, but you can jazz them up by adding in peanut butter, banana, and/or a blast of coffee. Sounds great, right? Happy customers say eating at Pinks Burgers reminds them of their childhood.
The burgers at Pinks are "perfectly juicy" and flavorful. In fact, there's really no way to enjoy one without making a total mess, which seems to be a-ok with all of Pink's loyal patrons. If gyros interest you, the meat is tender and tasty, and the cooks put fries inside the wrap which seems to be a fan favorite. Whether you order a burger or a gyro, both meals come with a "hefty portion of crispy fries" that are bound to delight. Pinks Burgers is definitely a must-visit.
Find Pinks Burgers's menu in Hamilton, Ontario here.